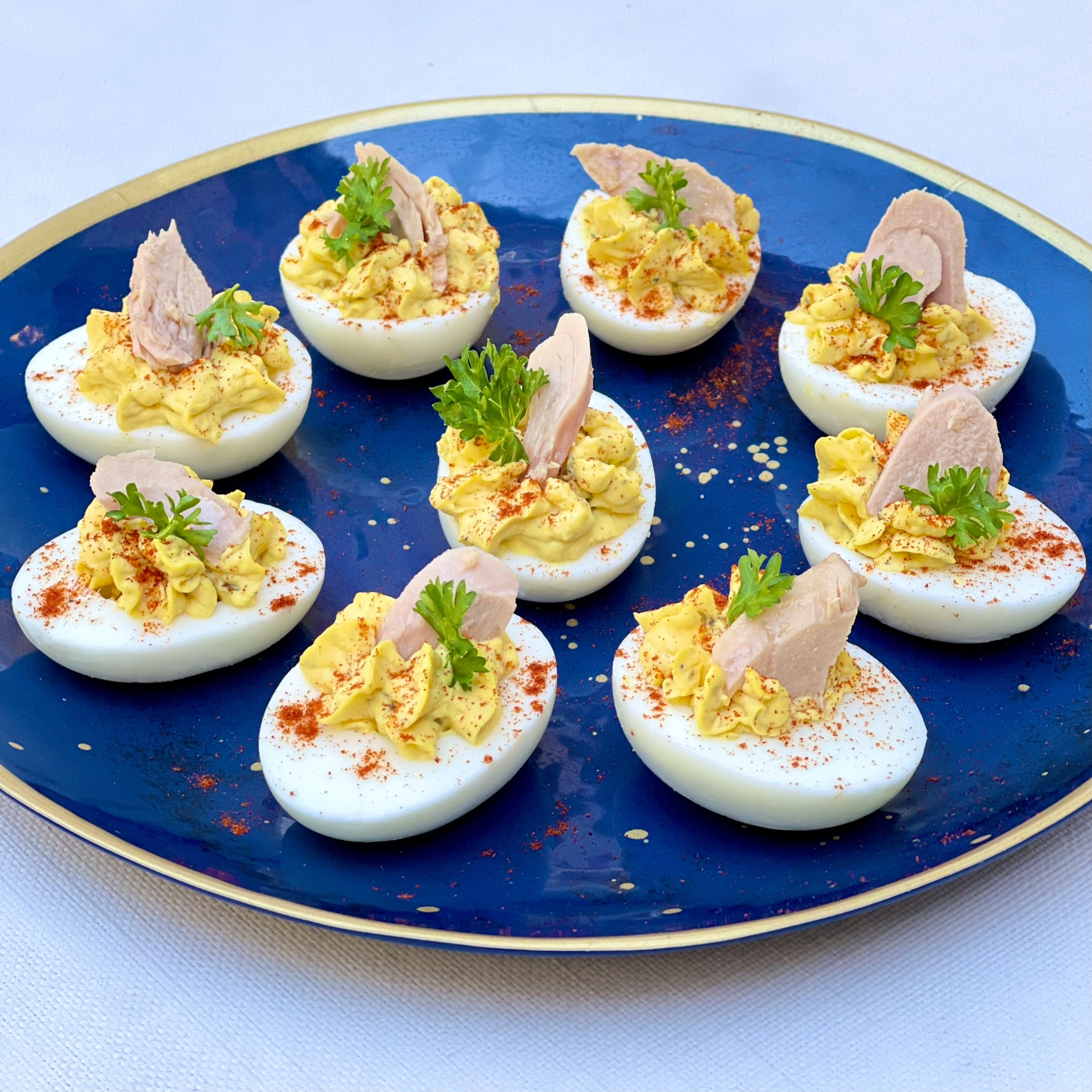 Ingredients
12 Eggs (hardboiled)
4 tablespoons of Sir Kensington Classic Mayo
1 tablespoon of mustard 
3 tablespoons of relish 
Salt & pepper to taste 
Paprika 
Parsley
1 can of Natural Catch Tuna 
Directions
Place eggs in a single layer in a saucepan and cover with enough water that there's 1 inch of water above the eggs. Heat on Medium/High. When water comes to a boil, turn off heat, then cover and cook for 10-12 min. Carefully drain hot water and place eggs in cold bath.
Crack egg shells and carefully peel under cool running water. Gently dry with paper towels. Slice the eggs in half lengthwise, removing yolks to a medium bowl, and placing the whites on a serving platter. Mash the yolks into a fine crumble using a fork. Add mayo, mustard, relish, salt & pepper and mix well.
Disperse even amounts of the yolk mixture into the egg whites.  Sprinkle with paprika. Top each egg with a piece of Natural Catch Tuna and garnish with Parsley. ENJOY!