The Best Tasting Mackerel You Will Ever Have
Natural Catch - Mackerel In Organic Extra Virgin Olive Oil
Get ready for the world's BEST Mackerel! Introducing Natural Catch's Mackerel in Organic Extra Virgin Olive Oil, it is the perfect combination of extreme quality Mackerel marinated in our world renown Organic Extra Virgin Olive Oil.
If you are accustomed to Natural Catch, then you know our fish is the very best quality on the market. We first released our flavored mackerel which was a huge hit, however so many of our wonderful customers wanted it paired with our olive oil. So, we went to work and combined the two together. This is hands down the very best tasting Mackerel you will ever have.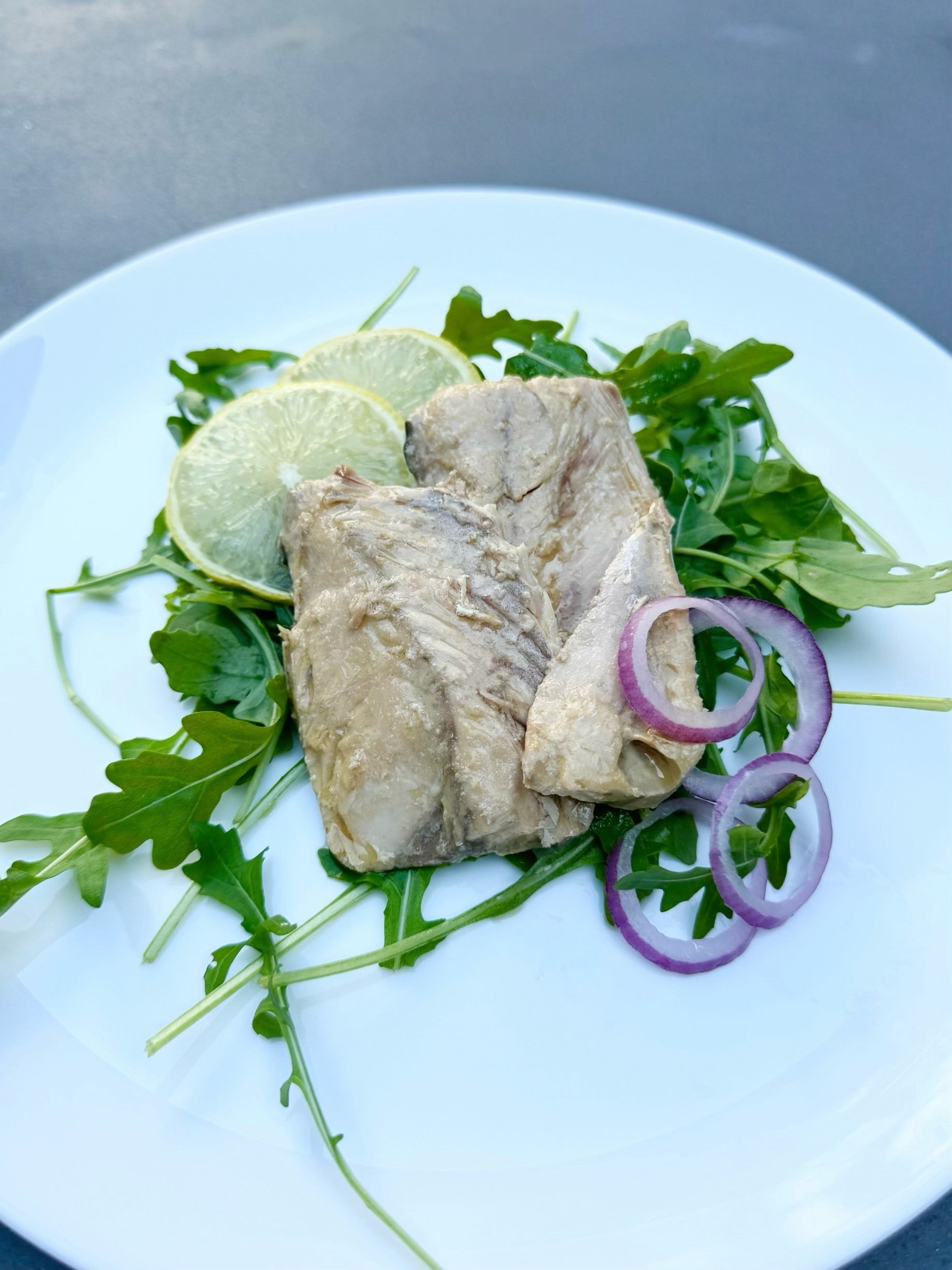 What Mackerel Should Look Like
Natural Catch - What Mackerel Should Look Like
Our Mackerel looks different from other brands and that's because we take the time to properly catch them, care for them and treat them at the highest level of care. Natural Catch is known for quality, and we have an obligation to our customers to keep living up to that level of quality they expect. For us it's personal, we believe canned fish should be consumed at an exponentially higher quality than the Supermarkets have been selling to American Consumers.
Mackerel should look pleasing, like it was served at a high quality restaurant. The extra step we take in the presentation and texture of our product is a huge contributing factor as to why Natural Catch's Mackerel excel in taste.
INGREDIENTS: MACKEREL, ORGANIC EXTRA VIRGIN OLIVE OIL, WATER, SEA SALT.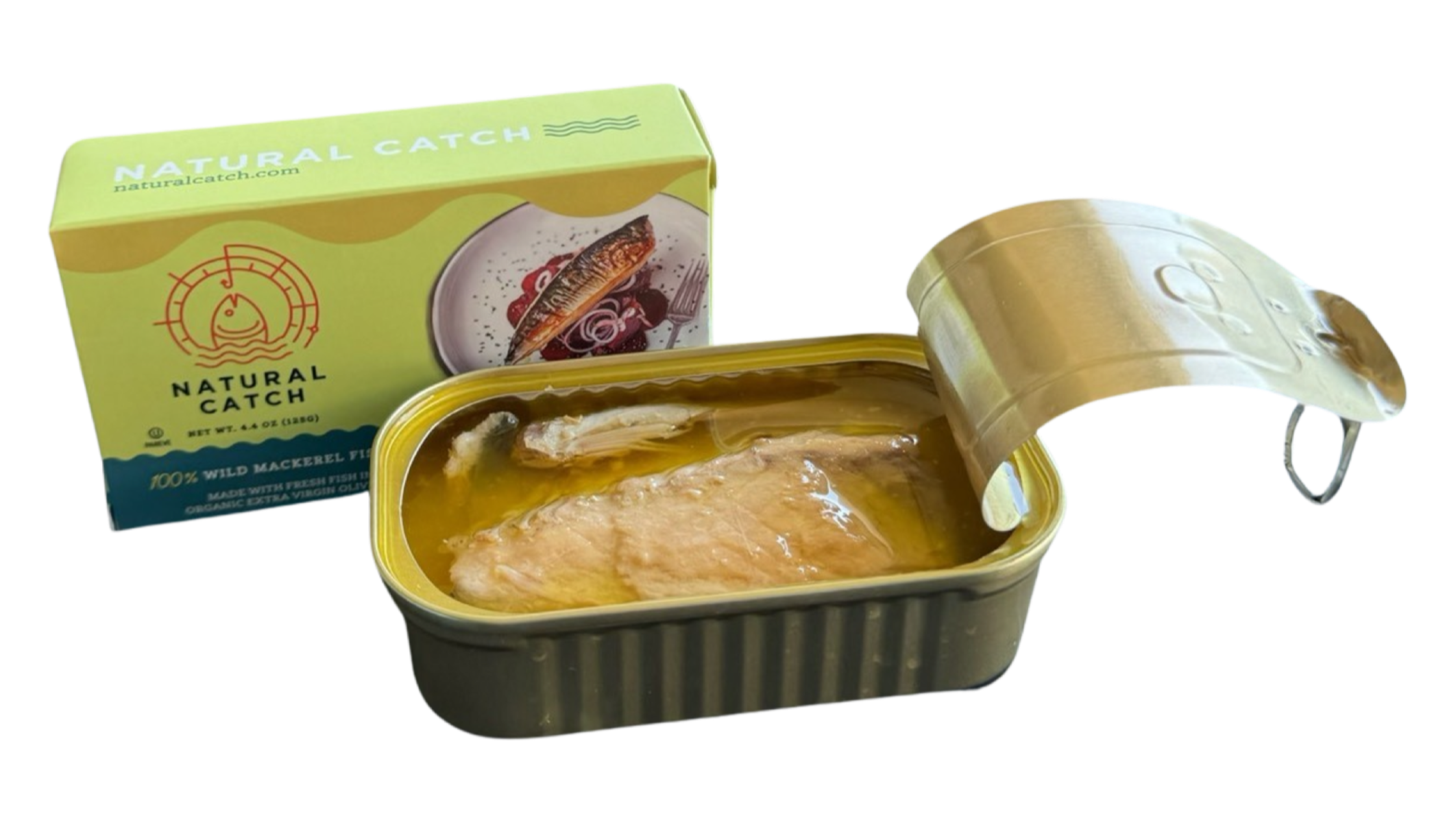 Why Eat Natural Catch Mackerel?
Mackerel, A Nutritional Powerhouse
Mackerel is not only rich in flavor but also packed with essential nutrients. High in Omega-3 fatty acids, this fish contributes to a healthy heart, sharpens brain function, and supports your immune system. Additionally, mackerel is an excellent source of vitamins D and B12, protein, and selenium. Incorporating mackerel into your diet is a delicious way to boost your overall health! This pack also contains ZERO sugars!
What Are the Health Benefits of Mackerel? (Taken From WebMD)
There are many well-known health benefits of mackerel. As a rich source of vitamins, minerals, and good fats, these are some of the ways eating this fish could benefit you.
May boost heart health
The American Heart Association recommends eating at least two servings of fatty fish like mackerel per week. There's a reason for that. Mackerels, being oily fish, have high amounts of omega-3s. These good fats are known to reduce blood pressure and decrease the levels of cholesterol in your body. Studies have shown that those who eat mackerel regularly have lower blood pressure and less cholesterol in their blood. Having lower blood pressure means your heart doesn't have to work too hard to pump blood. Similarly, less cholesterol leads to less fat buildup in the arteries of your heart. As a result, your heart will stay strong and face fewer problems.
Many prevent brain disorders
The omega-3s present in mackerel — particularly DHA (docosahexaenoic acid) — also play a big role in brain development. These fats control the release of chemical messengers in your brain, in turn helping to maintain brain function. Studies also show that consuming marine omega-3s — like those in mackerel — can reduce your risk of mental health issues like depression, bipolar disorder, and autism
May strengthen bones
There are many nutrients in mackerels that can help to keep your bones healthy. The most vital one is vitamin D. This vitamin helps in the metabolism of phosphorus and calcium — two minerals your bones need to grow. Getting enough vitamin D can lower your risk of bone loss and fracture. Besides this vitamin, mackerel also contains copper and selenium — minerals needed for maintaining your bone density.
May help in weight loss.
Mackerel has good amounts of healthy fats and proteins. Studies show that, compared to carbohydrates, fats and proteins are much more helpful in lowering your levels of ghrelin — the hunger hormone that increases your urge to eat. Moreover, as a high-protein food, mackerels can keep you feel full for a longer time. This may stop you from overeating and help you maintain your weight.
Affordable Price
How We Sell High Quality Fish at an Affordable Price
Typically, a successful Fish company makes a deal with a canner who has the sardines and sells it to them at a wholesale price. That company then marks up the price so that when it sells, they make a profit. However, in our situation, we run all phases of the canning, packing and distribution process and sell it directly to the consumer.
There is no middleman marking up the price to take extra money out of your pocket. Enjoy high quality fish at prices you will never find anywhere else.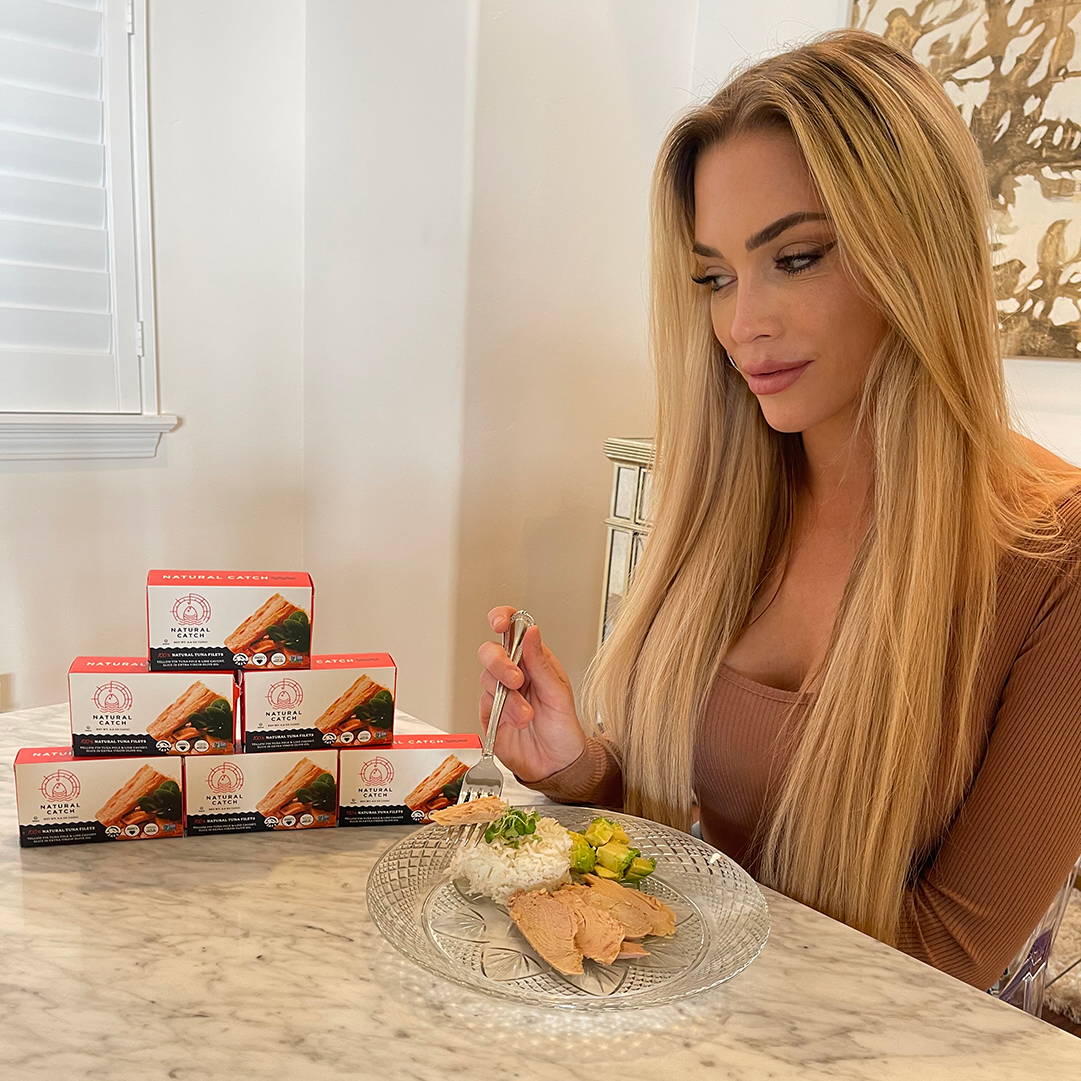 Low In Calories
Natural Catch Mackerel contains only 210 calories per serving.

High Protein
Each package of Mackerel contain over 15 grams of protein.

Paleo Friendly
Mackerel is naturally Paleo friendly due to its high protein count and naturally caught methods

Extremely Long Shelf Life
Natural Catch Mackerel is carefully packed and has a shelf life 550 Days!
Delicious and Nutritious - See how much!
Nutrition labels
Mackerel in Extra Virgin Olive Oil