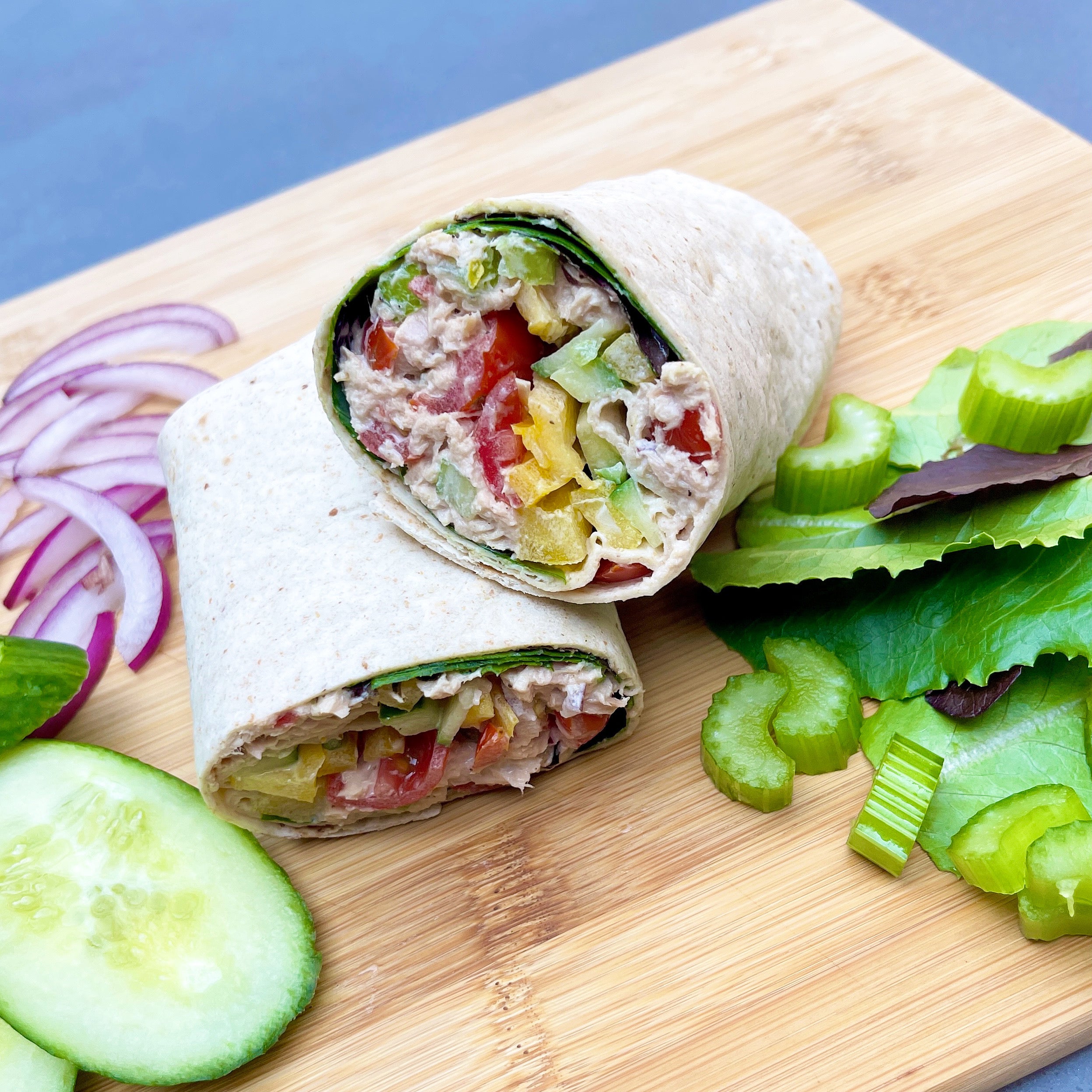 Ingredients:
1 Large Olé fiber wrap 
1 Can of Natural Catch Tuna, drained & forked
1.5 Tbsp of Sir Kensington mayo
1 Tsp of fresh lemon juice
Salt & Pepper to taste
Veggies of your choice. We used baby romaine lettuce, red onions, celery, cherry tomatoes, cucumbers, & yellow bell peppers
Directions:
Dice about 2 Tbsp of red onions & celery
Add diced red onions and celery to your tuna with mayo and mix
Slice all the veggies how you like. We sliced the cucumbers and bell peppers into thin strips to lay them nicely in the wrap
Place Lettuce onto the center of the wrap, then add tuna on the top. 
Layer the rest of your veggies last, keeping everything in the center of the wrap. 
Roll everything into a wrap, fold the sides in first. Keep the folded sides pulled in and use your thumbs to bring in bottom flap over the sides. Roll until secure. 
Cut in half and enjoy!