Our Sweetest Most Flavorful Can of Tuna Yet
Natural Catch - Sweet Bean
LIMITED EDITION

---
This is hands down the family favorite can of Tuna we have in our aresenal of secret recipe's. Releasing this under the Natural Catch name is a BIG DEAL to us. If you are accustomed to Natural Catch quality and are looking for ready to go flavor straight from the can, THIS IS IT.
Why are we so confident in our Sweet Bean Limited Edition Pack?
When it comes to our Sweet Bean pack, its origins came from making it for our family, to enjoy simply over a salad or rice, ready to go right out of the box. We found that marinating our high quality Tuna with the Organic Extra Virgin Olive Oil, Red Kidney Beans, Garbanzo Beans, Green Bean, Garlic, Parsley, Basil and Paprika created a sweet sensation of flavor. This has been enjoyed by our family members for over two decades and every single family member enjoys it. There isn't a single family member or friend who does not enjoy it.
It sounds a bit shocking at first... Sweet Bean Tuna? But once you try it, it's a sweet aroma of greatness.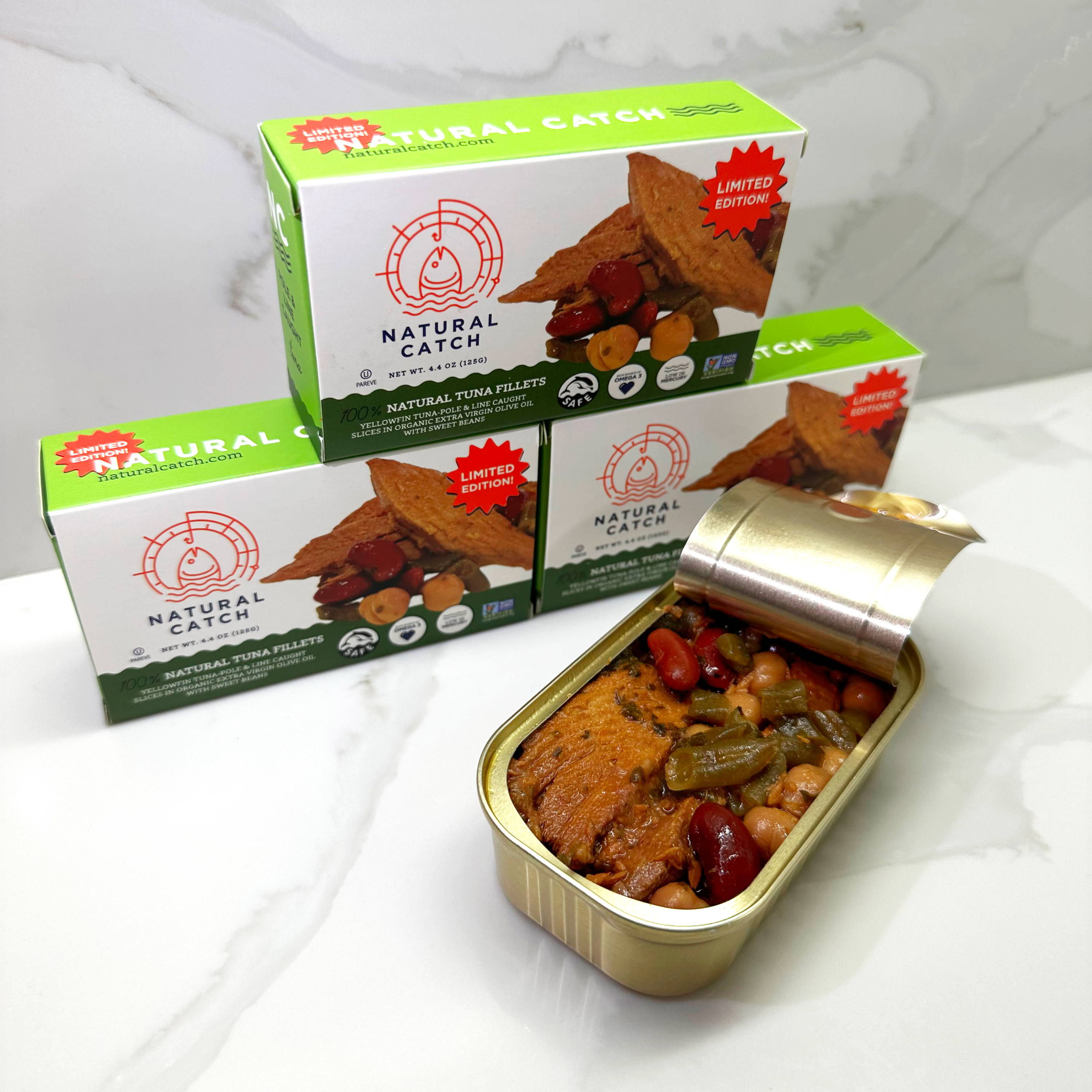 Flavor Produced From Enthusiasm
The Sweetest Most Delicious Tuna in the World.
---
Enjoyed by our family in secret for decades, we have decided to release this as an official LIMITED EDITION pack. Meaning, this will only be produced in a limited amount of quantities. Please be aware, Natural Catch Tuna has become in high demand and we refuse to sacrifice quality for quantity. With this Limited Edition pack we do not expect this to be in stock for too long.
INGREDIENTS: TUNA, WATER, ORGANIC EXTRA VIRGIN OLIVE OIL, GARBANZO BEAN, RED KIDNEY BEAN, GREEN BEAN, SUGAR, ONION, SEA SALT, VEGETABLE BROTH, GARLIC, ACID ACETIC, PARSLEY, BASIL, ACID CITRIC, PAPRIKA OLEORESIN.
Weight Per Can: 4.4oz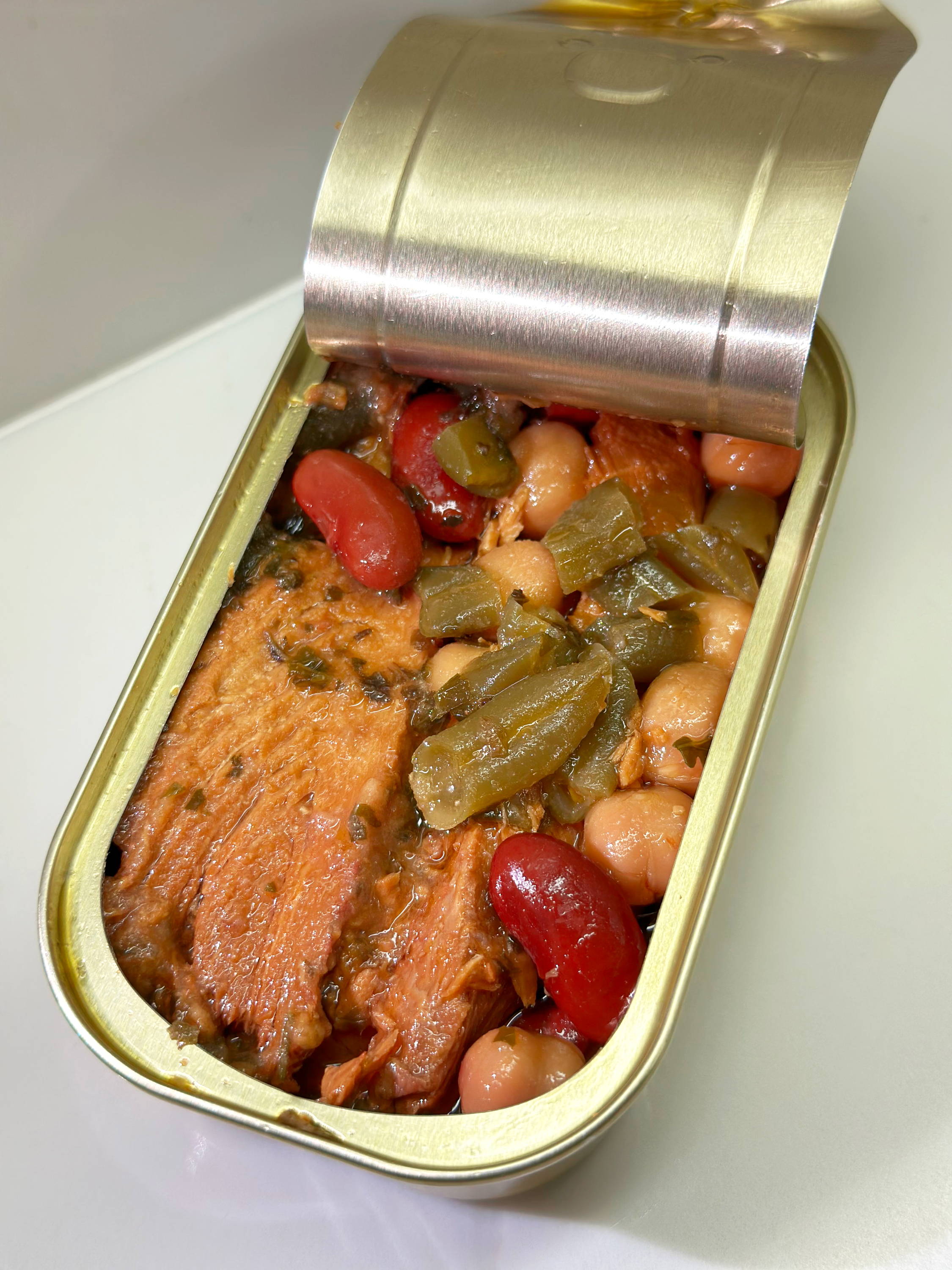 What Tuna Should Look Like
Natural Catch - What Tuna Should Look Like
---
Our Tuna looks different from other brands and that's because we take the time to properly slice our Tuna in a Filet style. We believe in serving only the best to our customers and that means taking the extra step in carefully slicing our tuna properly which contributes to the taste.
Tuna should look pleasing, like it was served at a high quality restaurant. The extra step we take in the presentation and texture of our product is a huge contributing factor as to why our Tuna excels in taste.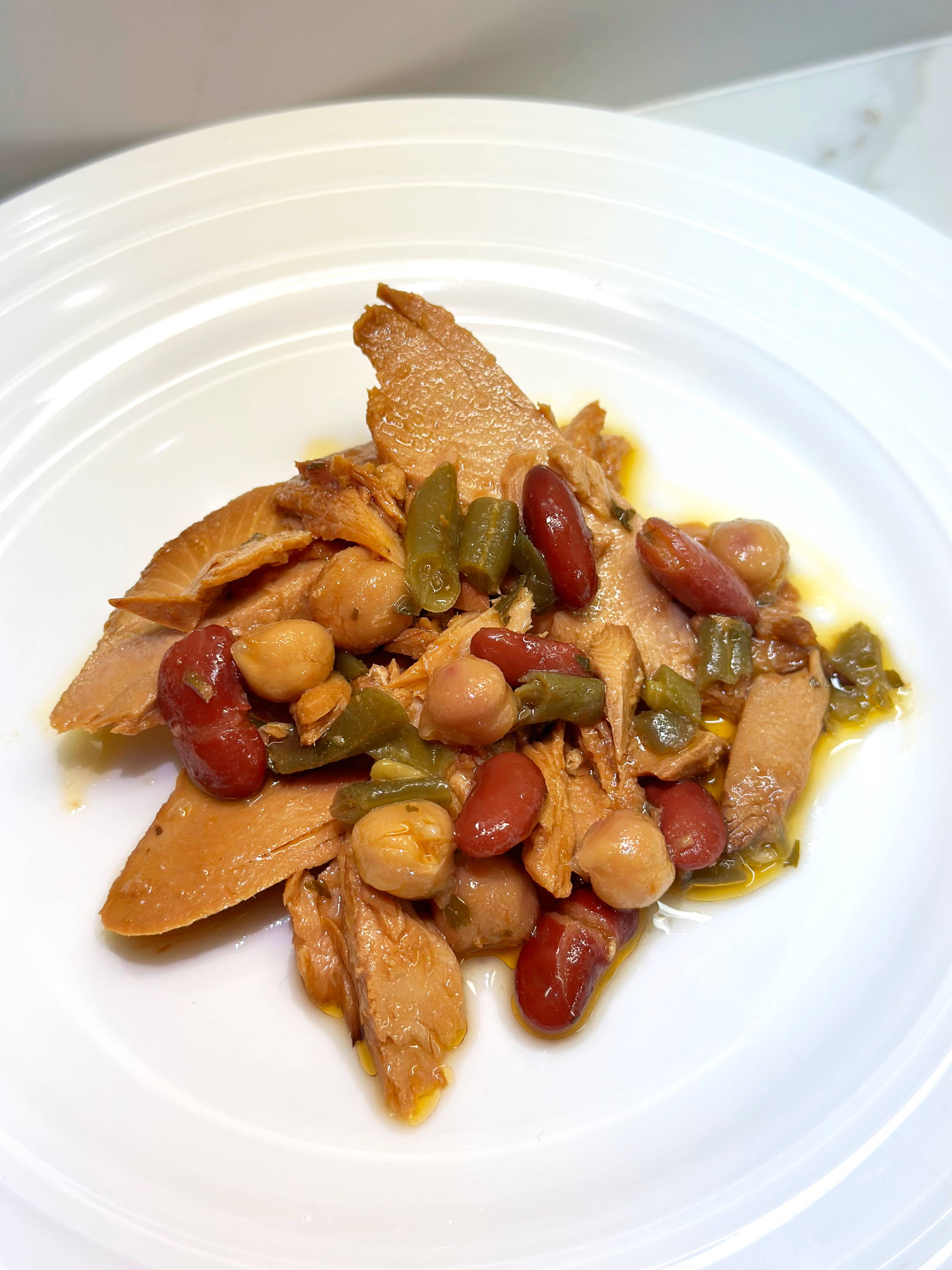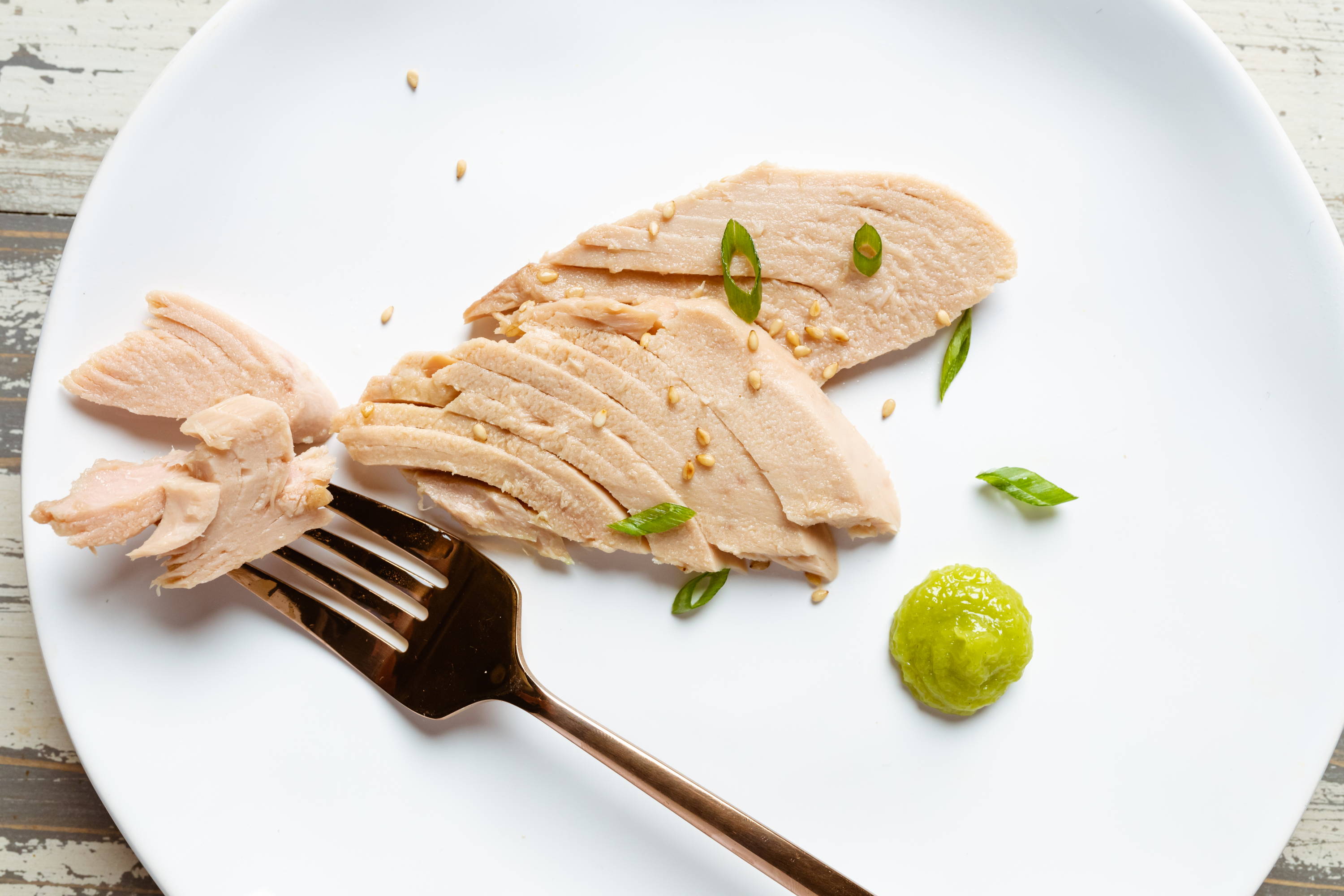 Health Benefits of Natural Catch Tuna
---
One of the major nutritional advantages of eating Natural Catch Tuna is that it's a great source of protein, providing the type of protein that contains all the amino acids our body needs but can't produce itself.
Our Tuna is also rich in omega-3 fatty acids, known for benefiting cardiovascular health. Last but not least, tuna is a great source of iron, a nutrient that helps your body oxygenate your tissues, essential for essential for good health.
Every Can Comes With The Best Extra Virgin Olive Oil That is Imported From Spain
High Quality Organic Extra Virgin Olive Oil From Spain
---
Every can of Natural Catch Sweet Beans comes marinated in "Organic Extra Virgin Olive Oil". Imported from Spain where the highest quality Olive Oil is produced. Natural Catch Sardines paired with Extra Virgin Olive Oil gives an exceptional taste that you will not find anywhere else.
Aside from the taste benefit, Organic Extra Virgin Olive Oil has many health benefits including:
Anti-Inflammatory
Boosts Hair and Skin Health
Protects against Diabetes
Reduces Heart Problems & Diabetes
Reduces High Blood Pressure
Improves Blood Cholesterol Levels
Assists in Weight Loss
Extra Virgin Olive Oil is Keto and Paleo friendly.
How We Sell High Quality Fish at an Affordable Price
---
Typically, a successful Fish company makes a deal with a canner who has the sardines and sells it to them at a wholesale price. That company then marks up the price so that when it sells, they make a profit. However, in our situation, we run all phases of the canning, packing and distribution process and sell it directly to the consumer.
There is no middleman marking up the price to take extra money out of your pocket. Enjoy high quality fish at prices you will never find anywhere else.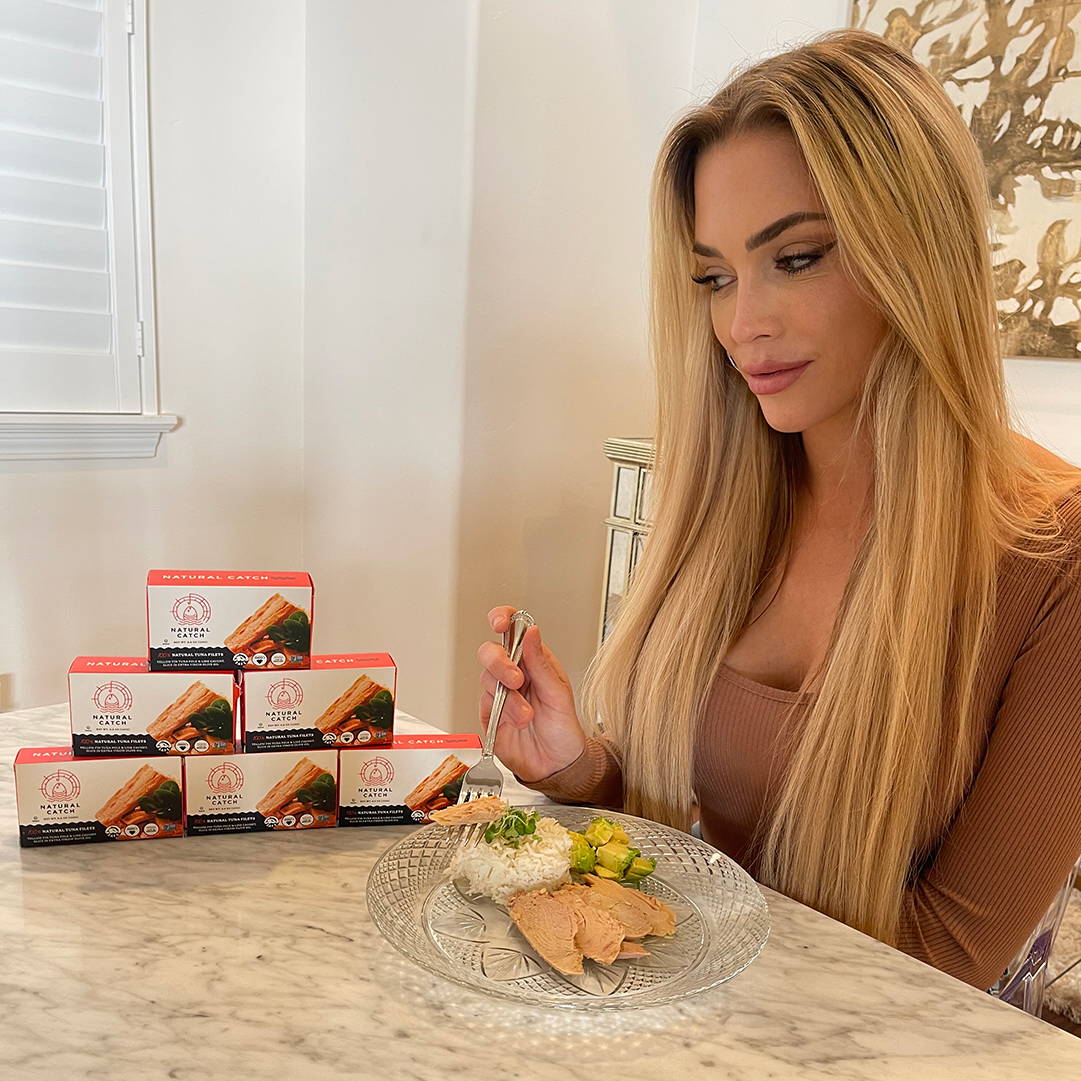 Natural Catch Sardines are naturally Keto friendly due to its high protein no carb content.
Each package of Sardines contain 18 grams of protein.
Sardines are naturally Paleo friendly due to its high protein count and naturally caught methods
Our Sardines are carefully packed and has a shelf life 550 Days!